Disovery Learning Center Preschool opened in 2005, and at our core, we are a Christian education facility. Character development lessons are included daily in our curriculum. Each week we observe a chapel time where the children (even the babies) will come into the church, learn a Bible verse, sing songs and listen to a Bible story.
We encourage the development of each child through a variety of activities and hands-on experiences. Opportunities are provided to enhance the growth of each child intellectually, socially, emotionally, and physically within the context of the Christian community. Promoting a positive self-image is our primary goal for each child who attends Discovery Learning Center.
We want our families to know that their children are in a safe learning environment and are surrounded by a caring and educated staff that is always looking towards their future.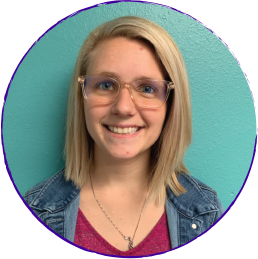 Britany is working towards her degree in Elementary Education. She is also a Licensed Childcare Director and has been in childcare since 2012. She started in the classroom at Discovery Learning Center and continues to share her passion for making a difference in the lives of children.